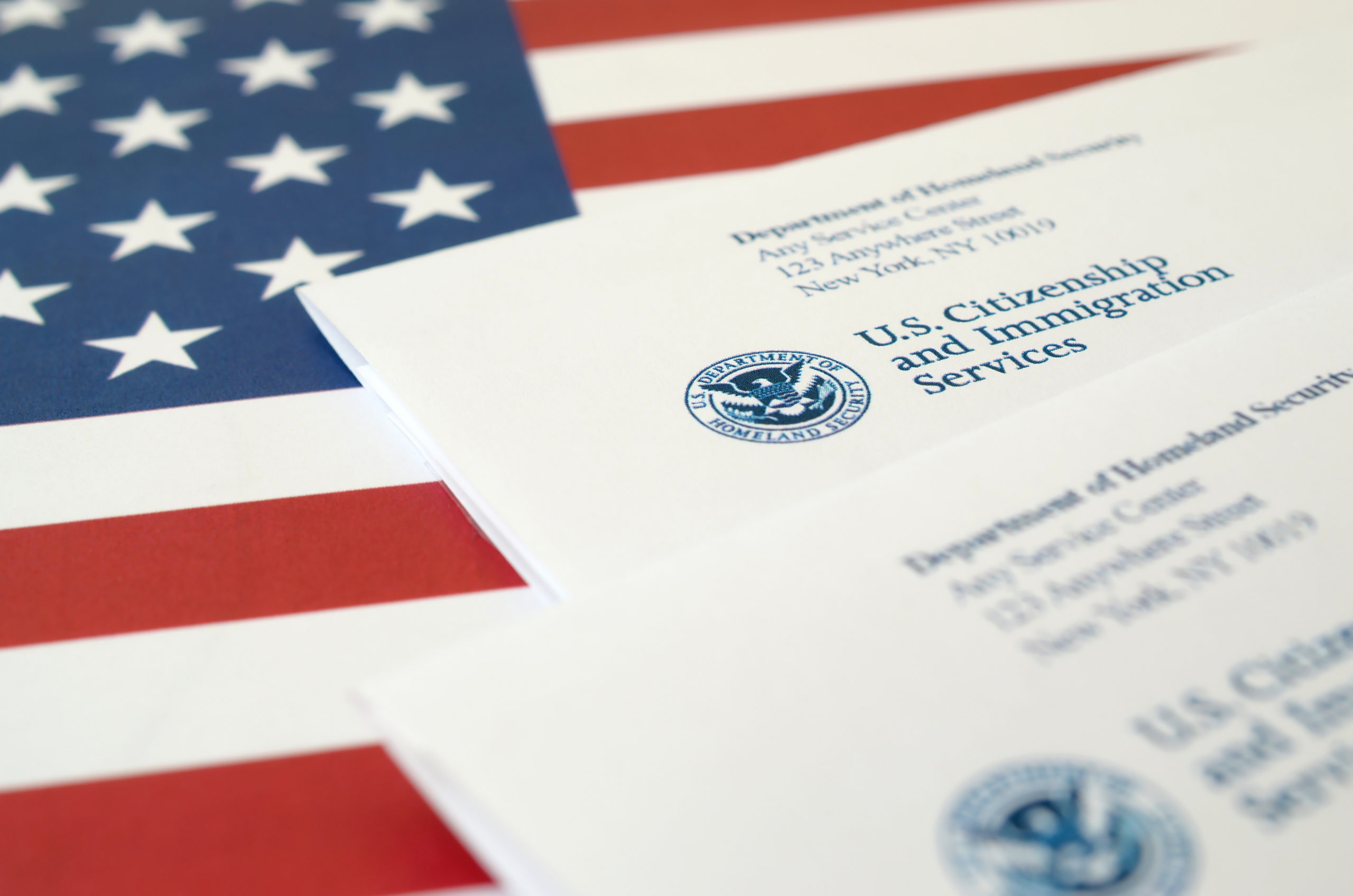 Fulfilling the Promise of America:
Supporting Immigrants and Refugees
Dr. Jennifer Tran for Congress CA-12 on the Issues
What's the challenge:
The U.S. is a nation of immigrants, founded upon the ideal that we were a refuge for all. While many immigrants and refugees come to the U.S. to escape persecution or seek opportunity, they face numerous challenges here, too. This includes access to legal status, naturalization, and lack of culturally and linguistically appropriate services (CLAS). Worse, Immigrants have often been and continue to be subject to discrimination and are blamed for a wide range of societal ailments like unemployment or public health challenges (COVID-19).
What our community deserves:
Our community deserves more pathways to legal status and naturalization. Immigrants deserve to feel safe and hold jobs while waiting for legal status, without the fear of exploitation and deportation.
We must also reframe the conversation and look at data to demonstrate that immigrants are not "the other" that should be feared. We must ensure that immigrants are not used as scapegoats during national incidents.
The East Bay is home to approximately 700,000 immigrants, comprising 28% of the region's total population. The East Bay has seen its immigrant population grow and diversify over the years. We must improve services for our immigrant community, expand the infrastructure of immigrant-serving organizations, and create opportunities for employment.
Dr Tran's Plan for Protecting Immigrants & Refugees
Raising the Refugee and Political Asylee Limitations
Reforming Deportation – Move Towards Defunding ICE
Changing the Narrative on Immigration for this nation
How has Dr. Tran served here before?
Lived Experience & Identity
As a first-generation American, the daughter of Vietnamese refugees, my experience has helped me deeply understand the needs and opportunities within our community
Educational Experience: PhD
I received my doctorate in Comparative Ethnic Studies with a concentration in U.S. immigration, meaning I have spent years educating myself, completing research, and publishing work related to immigration and refugee reform in the U.S.
Community Experience: President of Vietnamese Chamber of Commerce Oakland
As a local leader and advocate, I have worked to support many BIPOC communities by providing business services, in addition to public healthcare support during COVID19 and wraparound services.
Protecting Immigrants & Refugees
Policy Details + Additional Resources
Raising the refugee and political asylee limitations
Many refugees are living amongst us. Since 1980, about 3 million refugees have been resettled in the US. In fiscal 2019, a total of 30,000 refugees were resettled in the US. The largest origin group of refugees was the Democratic Republic of the Congo, followed by Burma (Myanmar), Ukraine, Eritrea and Afghanistan. Immigrants are projected to drive future growth of the US working-age population through at least 2035. Under US law, a refugee is some who is located outside of the US, is of special humanitarian concern to the US, demonstrates that they were persecuted or fear persecution due to race, religion, nationality, political opinion, or membership in a particular social group, is not firmly resettled in another country, and is admissible to the US.
Asylum is a protection grantable to foreign nationals already in the US or arriving at the border who meet the international law definition of a refugee. Asylum is technically a "discretionary" status, which means that some individuals can be denied asylum even if they meet the definition of a refugee. With or without counsel, an asylum seeker has the burden of proving that he or she meets the definition of a refugee. Certain factors bar individuals from asylum. For example, with limited exceptions, individuals who fail to apply for asylum within one year of entering the United States will be barred from receiving asylum. This puts a tremendous burden on refugees and asylees who are not fluent in English and often don't know where to seek legal counsel. The asylum process is complicated and can take years to conclude. Backlogs for asylum applications and interviews have grown longer over the years.
While US law provides asylum seekers the right to remain in the US while their claim case is pending, the government has argued that it has the right to detain such individuals, rather than release them into the community. Detention exacerbates the challenges asylum seekers already face and can negatively impact a person's asylum application. The American Immigration Council has found that detained individuals in removal proceedings are nearly five times less likely to secure legal counsel than those not in detention. The American Immigration Council also found that access to counsel is scarce and unevenly distributed across the US. The current definition of a refugee is limited and should be expanded to include those who are fleeing their country of origin due to hunger, gender-based violence, and the climate. The UNHCR states that "hazards resulting from the increasing intensity and frequency of extreme weather events, such as abnormally heavy rainfall, prolonged droughts, desertification, environmental degradation, or sea-level rise and cyclones are already causing an average of more than 20 million people to be displaced from their homes."
We must also make legal counsel for refugees asylee more accessible and ensure that services are provided in the refugee and the asylee's language. We must also allow those waiting on their asylum application to be able to hold jobs and provide for their families. This population is not a threat to the US and our community. It's wasteful to hold them in detention when they could start learning English, getting an education, and seeking employment.

What informed our plan?
Reform Deportation: Moving Towards Defunding ICE
ICE, the Immigration and Customs Enforcement agency tasked with deportations, was created in 2003 as part of the Department of Homeland Security (DHS) in response to the terrorist attacks of 9/11/2001. ICE consists of two agencies – Homeland Security Investigations (HSI), which investigates transnational criminal matters, and Enforcement and Removal Operations (ERO), which deports non-citizens. HSI is the agency responsible for investigating and prosecuting criminal enterprises. ERO is the deportation force.
However, the ERO deportation force apprehends people without any criminal convictions, or people who have been convicted for a crime that was minor or committed years ago, or who have demonstrated rehabilitation. Professor Kari Hong found that "During the first two months of Trump's administration, one third of non-citizens arrested by the ERO deportation force had no criminal conviction. But just as important, having a prior criminal conviction does not mean that a person is a present danger to society. By ICE's own statistics, 1% or fewer of those swept up in ERO deportation force arrests had prior convictions for the serious crimes of '[s]exual assault, kidnapping and homicide.' Rather, the vast majority of those arrested and deported by the ERO were convicted of more minor offenses relating to 'driving under the influence, drugs, other traffic offenses and immigration violations.'"
The ERO deportation force is infringing on HSI's funding that is used to investigate and apprehend those involved in actual ongoing crimes. Furthermore, ERO is arresting parents, workers, neighbors, family members of citizens, and even those with green cards. They are disrupting and dismantling families with their deportation activities. The US government has spent more than $18 billion to apprehend and detain immigrants, which is costly and wasteful. These resources should be going towards providing free legal counsel for those that need legal status, investing in English classes for new immigrants and those that are limited English proficient, and give health insurance to those that do not have employed-based health insurance.
What informed our plan?
Changing the Narrative on Immigration for this nation
According to the Pew Research Center, the US foreign-born population reached a record 44.8 million in 2018. Immigrants and their children are expected to offset a decline in the working-age population by adding about 18 million people of working age between 2015 and 2035. There are more immigrants in the U.S. than any other country in the world, with the Pew Research Center estimating our foreign-born population reached a record 44.8 million in 2018. In 2017, 45% were naturalized US citizens, 27% were permanent residents and 5% were temporary residents. Another 23% of all immigrants were undocumented immigrants. More than 1 million immigrants arrive in the US each year. In 2018, the top country of origin for new immigrants coming into the U.S. was China, followed by India, Mexico, and the Philippines.

California had the largest immigrant population of any state in 2018, at 10.6 million. The immigrant population in the US also includes those without legal status. In 2017, there were 10.5 million undocumented immigrants in the US. About 66% of undocumented immigrant adults in 2017 had been in the U.S. more than 10 years, compared with 41% in 2007. Nearly 45.3 million immigrants lived in the US in 2021, which is approximately 14 percent of the total US population. Mexicans are the largest group of immigrants in the US, comprising 24 percent of the total immigrant population in 2021. After Mexico, top countries of origin include: India and China, the Philippines, El Salvador, Vietnam, Cuba, the Dominican Republic, Guatemala and Korea.
Historically, the East Bay has been a destination for many migrating to California. Following World War II, this area experienced major population growth and transformation – an expansion that immigrants helped shape. According to USC's Center for the Study of Immigrant Integration (CSII), the urban core of Oakland, Berkeley, and Hayward has been very receptive to immigrants, adopting some of the most comprehensive approaches that allow for the integration of immigrants into the social, economic and cultural life of this area. For example, some in Oakland are working to issue municipal identification cards that could double as debit cards and provide a way for immigrants to prove their identity and participate in mainstream banking. CSII also found that immigrants are employed at high rates in professional services (24%), retail trade (15%), and manufacturing (14%). Business and repair services, construction, and transportation combined employ over one-quarter of all immigrants. There are approximately 155,000 undocumented immigrants in the East Bay and 77% of kids with an undocumented parent are citizens.

CSII estimates that if the undocumented immigrants in the East Bay obtain legal status, it would mean a $293-507 million increase in the annual income of the currently undocumented population. This would translate to this population contributing to the East Bay more than they are today. This population deserves the freedom to belong and to contribute without fear of exploitation and deportation while waiting for legal status. They are not taking jobs from those born in America. They are also contributing to the economy, even without legal status. Critics of illegal immigration have argued that undocumented immigrants who pay taxes are able to do so because they're using stolen Social Security numbers. The truth is that millions of federal tax dollars are paid every year by those who don't have Social Security numbers at all. They are filed using the Individual Taxpayer Identification Number (ITIN). The Bipartisan Policy Center notes that "most experts believe the vast majority of tax returns filed with ITINs today are filed by undocumented immigrants."

In addition to tax return filings, officials estimate that undocumented immigrants also contribute billions to Social Security annually through payroll tax deductions. According to the Social Security Administration, payments from undocumented workers accounted for about $12 billion in tax revenue for Social Security in 2010. In addition, the American Immigration Council found that six states derived the most revenue from taxes paid by undocumented immigrants, of which California was one of the six states. The truth is that immigrants of all types of statuses want to and are currently contributing to the American economy. Creating pathways for legal status will further strengthen and empower this population.
California has built its own, state-funded programs for immigrants, for those with and without legal status, over the years. Governor Newsom has also backed program expansions including public health coverage for immigrants, which would cost California approximately $2.6 billion annually. However, the Governor recently said that he wants to avoid cutting services during deficit years, so he won't commit to further expanding programs unless the state has funds to sustain them long-term. For example, advocates proposed setting aside $330 million to offer unemployment benefits to undocumented workers. This was not included in the state's budget this year. According to USC's California Immigrant Data Portal, undocumented immigrants paid an estimated $3.7 billion in state and local taxes in 2019. Immigrants are contributing to California in so many ways, even those without legal status. They deserve the same social safety nets as all of us.
What informed our plan?
Help us achieve this vision.
If your information is saved with ActBlue Express, your donation will go through immediately.