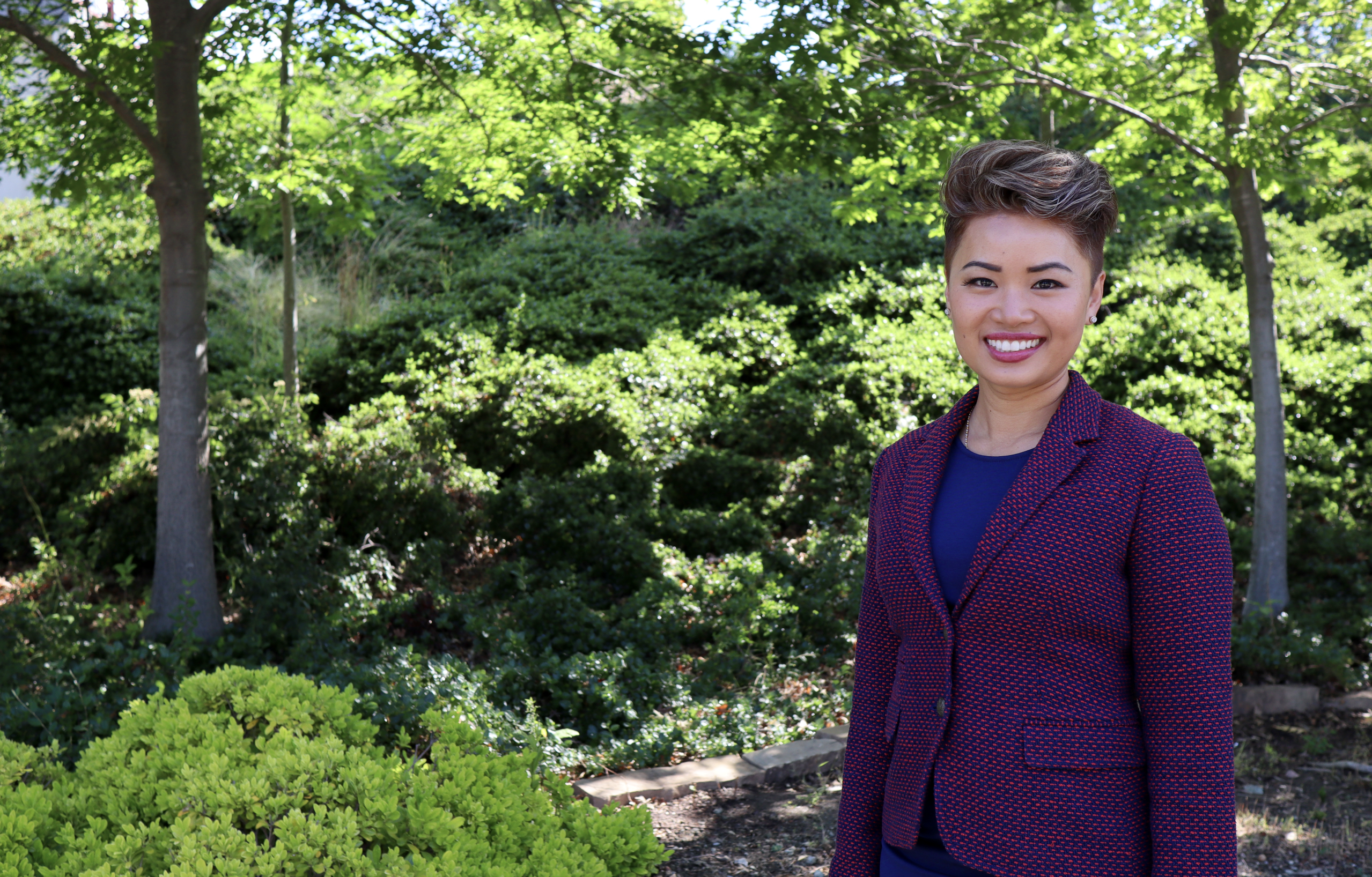 Meet
Dr. Jennifer Tran
A Vision for a New American Dream
Humble Beginnings That Led to a Life of Service
Dr. Jennifer Kim-Anh Tran (she, her, hers) was born and raised in Oakland, CA. As the daughter of Vietnamese refugee parents, her family faced poverty, racial discrimination, and cultural prejudice but persevered, eventually opening a nail salon business. Dr. Tran helped at her family business after school and on weekends for nearly 15 years, establishing her foundation of understanding for the needs of small businesses in the East Bay.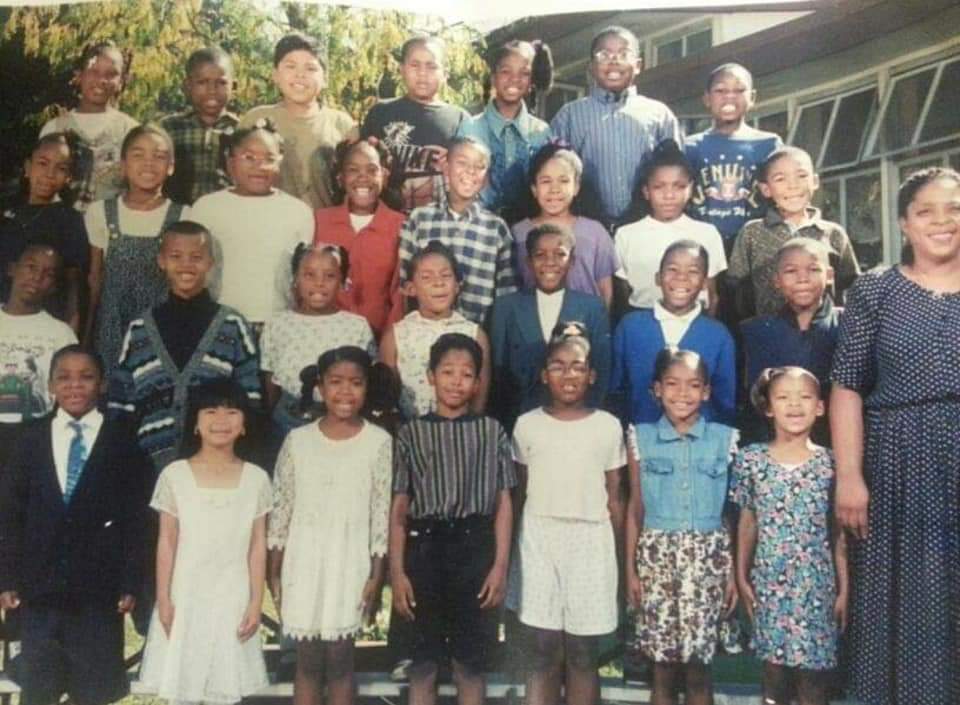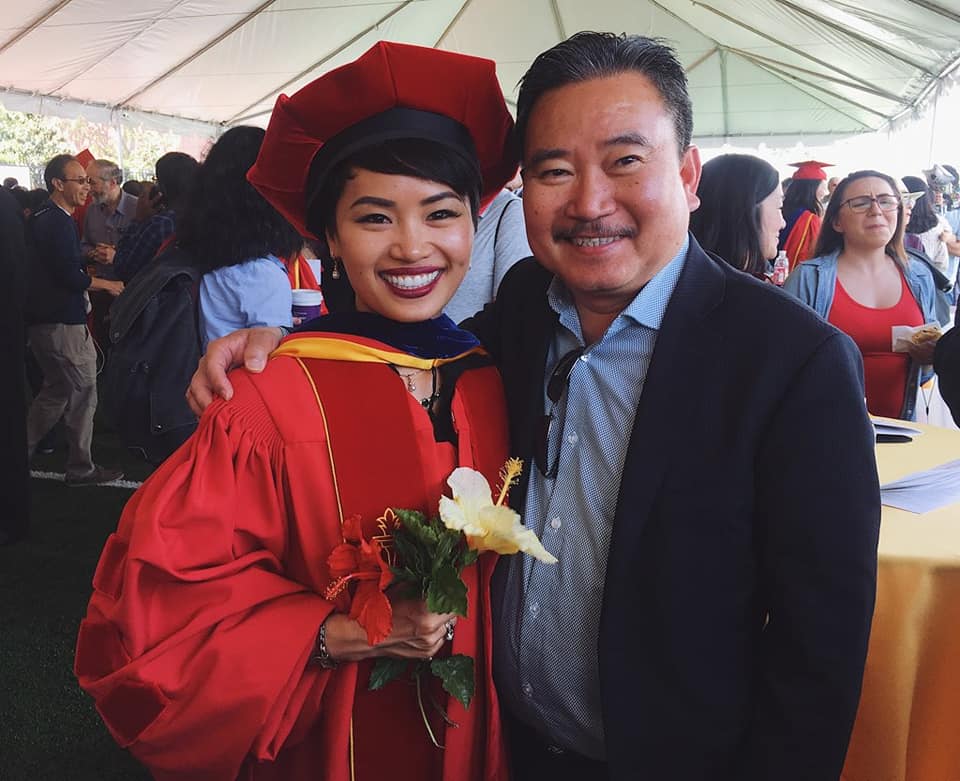 Empowering Herself with Education, Compelling Herself to Action
Raised by a single-father, Dr. Tran is grateful that he ensured she had a good education through Oakland's public schools and later Bishop O'Dowd High school. She saw first-hand that her family and community, especially Black, Latinx, Asian and Pacific Islanders, were vulnerable in part because of a lack of public support. This propelled Dr. Tran to pursue undergraduate degrees in Urban Studies and Planning and Ethnic Studies from UC San Diego and eventually complete a Ph.D. from USC.
Focused on issues that matter to you
Dr. Tran's intersectional life experiences as a queer Vietnamese-American woman from Oakland have forged her into an inclusive, determined, and effective leader. She has unapologetically fought against AAPI hate, gun violence, and anti-LGBTQ+ attacks.

Her solutions are built to solve problems today, not tomorrow, while building for a future that is greener, people-focused, and more equitable.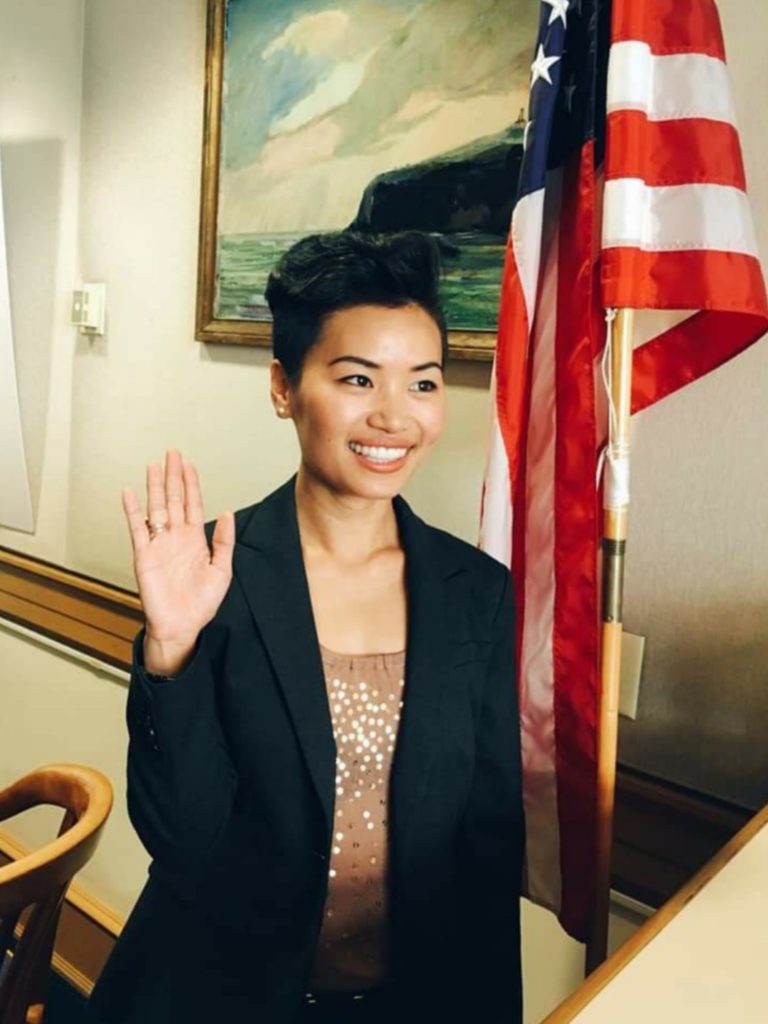 Dr. Tran's Accomplishments
She organized initiatives centering equity, fairness and community investment in her various leadership roles on the East Bay Refugee /Immigrant Forum, Oakland Community Policing Advisory Board, Oakland Parks and Recreation Foundation, New Leader Council, CSUEB Faculty Diversity and Equity Committee, and Oakland AAPI Unite Coalition.
A proven leader during moments of crisis, Dr. Tran understands the complex institutions and power structures we must navigate and leverage to solve the problems we face in the East Bay. We deserve an experienced community leader with bold and realistic plans to fix our broken systems.
Cal State University East Bay Assistant Professor of Ethnic Studies
As a Cal State University East Bay Assistant Professor of Ethnic Studies, she teaches and mentors first-generation, working class college students of color like herself, stressing the urgency of applying theory into practice.
President of the Oakland Vietnamese Chamber of Commerce
During the pandemic, as President of the Oakland Vietnamese Chamber of Commerce, Dr. Tran led coalitions to demand and secure funds at the national, state, county, and city level to provide language access, mental health support, and culturally competent technical assistance to immigrant, minority, and women-owned small businesses and community members.
Former Executive Director of PIVOT – The Progressive Vietnamese American Organization
As the Inaugural Executive Director of PIVOT- The Progressive Vietnamese American Organization, she worked on multiple statewide and national AAPI and multiracial campaigns to support policies that protect the basic rights of immigrant, BIPOC, women, and LGBTQ+ communities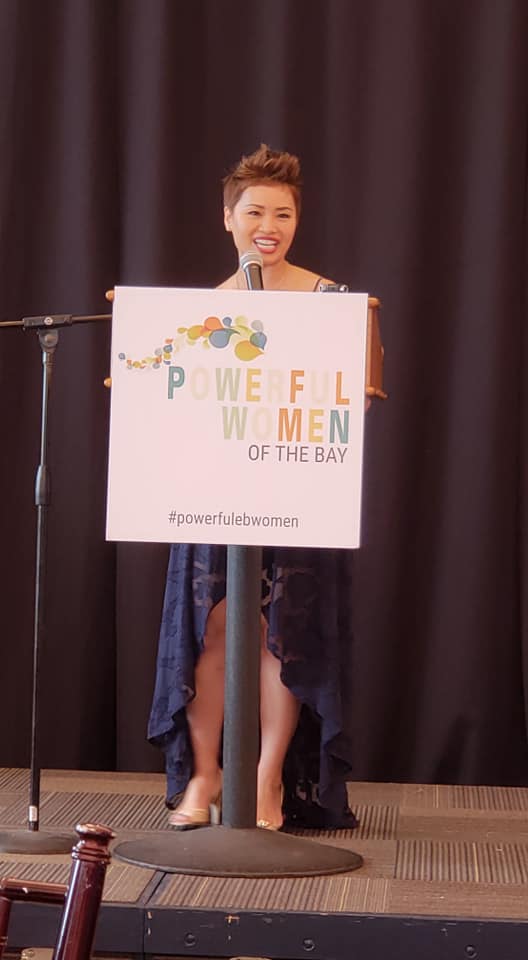 Staying True to Her Roots
Join the Team!
Help make a New American Dream that includes us all.