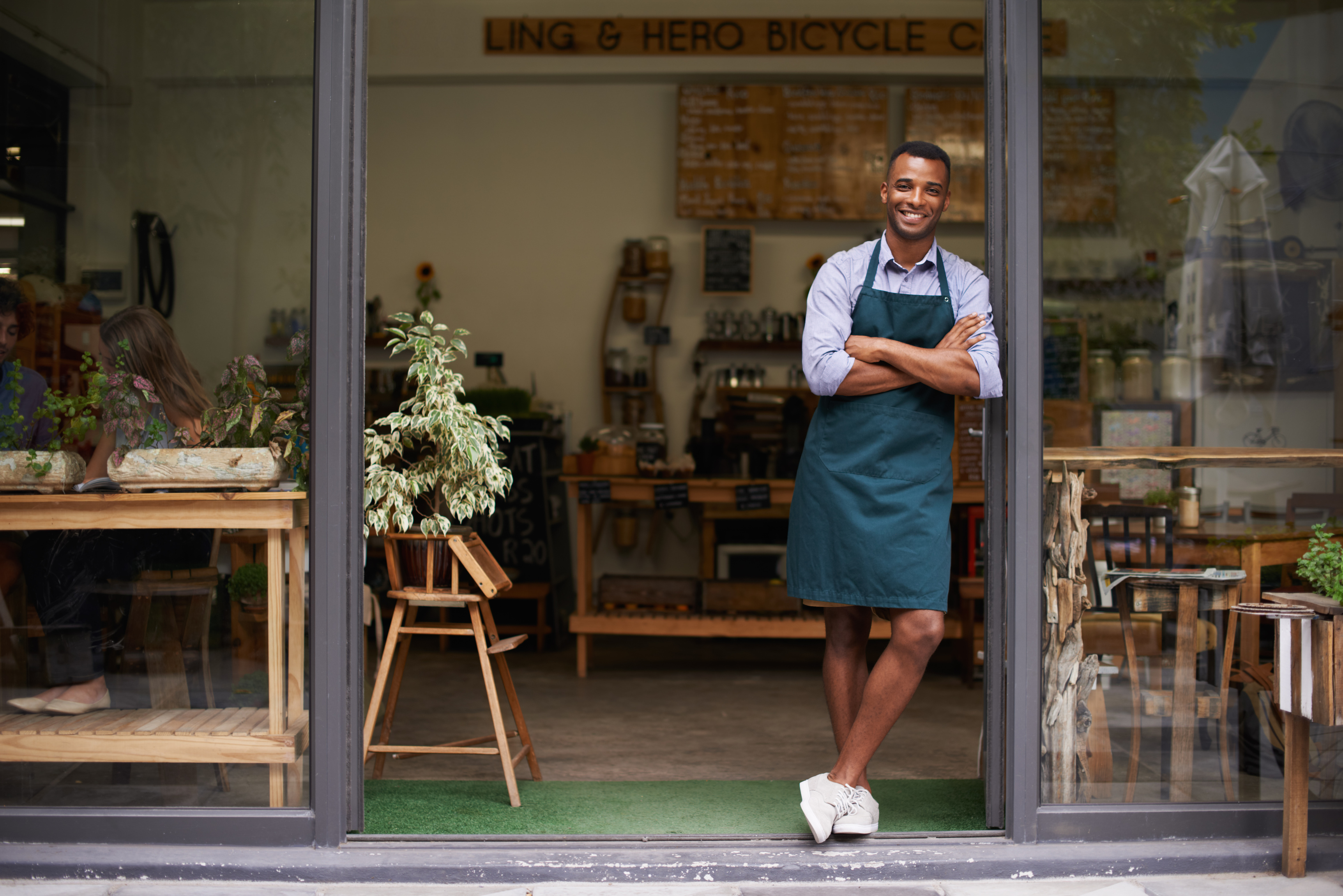 An Economy that Works for Us All:
Supporting Small Businesses
Dr. Jennifer Tran for Congress CA-12 on the Issues
What's the challenge:
Small businesses and entrepreneurship is the backbone of the national economy and an essential part of the American Dream. There are 4.2 million small businesses in California, that makes up 99.8% of all California businesses. These small businesses employ 7.4 million Californians, 47.9%. But our small businesses are struggling, with inflation driving up costs and lowering profit margins, a lack of outreach to our BIPOC and immigrant businesses, and lack of resources necessary to modernize business technology and operations. 13% of California small businesses will close within their first year and from 2020 to 2021 alone there were 104,694 small businesses closed, with many still struggling from COVID-19's long-lasting impact on our economy.
What our community deserves:
The ability to open a business and chase the American dream, free from biased or bureaucratic blockers that are unrelated to the business or market itself.
More equitable access to resources in opening and running a small business, especially for women, BIPOC, immigrant, and LGBTQIA+ communities
Outreach and small business support that is culturally-sensitive, in a broad range of languages, for a broad range of educational languages
Dr Tran's Plan for Supporting Small Businesses
Loan Forgiveness for SBA backed Loans
… creating pathways for businesses open 10+ years to apply and receive loan forgiveness.
Investing in Commercial Centers Impacted by
COVID-19
…by making the areas safe and clean, we'll revitalize areas for tourism and community gathering.
Technical Assistance and Education
…we'll invest in in-language outreach to small businesses to provide the support and upskilling necessary to compete in a more technological world.
How has Dr. Tran served here before?
Small Business Ownership
My family owned a small business and my partner is a small business owner, I've seen firsthand the struggles facing small businesses every day
Professional Experience: Oakland Vietnamese Chamber of Commerce President
In my role as the President of the Oakland Vietnamese Chamber of Commerce, I've worked with the other minority Chambers and the City of Oakland to create a more robust local economy for us all
Community Advocacy: East Bay Economic Development Alliance
My local advocacy work has centered around addressing the digital divide and digital access gap, language barriers, and economic access for many communities
An Economy that Works for Us All: Supporting Small Businesses
Policy Details + Additional Resources
Loan Forgiveness for SBA Loans
Opening and maintaining a small business has always been challenging, but after the COVID-19 pandemic, East Bay small businesses are especially struggling. The small business owners struggling most are oftentimes BIPOC, women, and immigrants, who struggle to get initial funding, have less resources to grow their business, and thus also struggle with paying back their loans.

Pandemic-aid and loan forgiveness, the Paycheck Protection Program or PPP, was enacted in order to support small businesses but in reality, experts believe almost $80 billion, or 10% of the loan forgiveness went to ultra-rich backed businesses, while "NPR found that the smallest businesses — sole proprietors like barbers, janitors and hairdressers — hold the highest rate of unforgiven loans, at 13%. By contrast, only 3% of all businesses with at least 10 employees have unforgiven loans." This is despite the fact that the small businesses that are the smallest were often the ones intended to benefit from PPP.
Receiving financing and loans to build and maintain businesses has always been marred by racial, gendered, and other biases with Black and Latinx-owned businesses starting with less capital as compared to white-owned businesses. In 2018 the Small Business Association reported that, "dating back to the 1980s and perhaps earlier… Black and Hispanic small business owners "experience a higher incidence of loan denials and pay higher interest rates than whites."
In 2020, with the exception of emergency relief, Black, Latinx, Asian, and women business owners were reporting some of the lowest rates of receiving credit requests for their businesses. These trends mean that many small BIPOC, women, and immigrant business owners turn to the Small Business Association's backed loan programs. To support small businesses, especially by our communities that are historically marginalized, I will work to pass legislation that creates a SBA-loan forgiveness pathway for small businesses that have been functioning for 10+ years.

What informed our plan?
Investing in Commercial Sectors Impacted by the Pandemic
During the pandemic, our small businesses and our commercial centers were hit hard. The average business earnings dropped by 5% and the losses were felt predominantly by BIPOC business owners, especially in light of AAPI-Hate that was driven by the Trump administration's "China Flu" narrative. In fact, average earnings dropped 15% for AAPI business owners, in addition to 11% for Black business owners and 7% for Latinx business owners as compared to 2% for white business owners.
Today, our once vibrant commercial centers face a lack of tourism and continuous closure of businesses. What was once a space for celebrating our local services and products has become ghost towns marked with crime instead.
My plan to invest in the East Bay Commercial Sectors is as follows:
Getting funding for the local government to serve our small businesses that need help revitalizing their individual business and our commercial centers
Get funding for nonprofit organizations to serve those experiencing homelessness in the area, in addition to my additional policies for tackling housing and homelessness
Utilize private and public comprehensive public safety to beautify and make safe the streets, parks, and public spaces in our commercial centers
What informed our plan?
Technical Assistance and Education: Upskilling Technological Skills for Small Business Owners
Small businesses often lack the resources to modernize their business operations and technology. Technological and resource limitations that small businesses face can have the following impact:
Limiting the business's ability to scale and become more resilient through exporting their goods or selling them digitally: 73% of small businesses are not aware of digital resources that can help them reach customers around the world.
Lack of up-to-date technology or IT support puts small businesses at great risk of cybersecurity attacks, making their operations, data, and finances vulnerable.
Outdated technology or technological know-how can cause operational delays and drive unexpected costs and overpayment.
The risks for small businesses that don't have adequate technological support are many. But accessing the resources and education to modernize business practices or advance a business's technology can be near-impossible, particularly for BIPOC, women, and immigrant-led businesses that have language or cultural barriers.
My plan to Upskill and Provide Technical Training and Support to Small Businesses is as follows:
To build legislation that would create outreach functions of the Small Business Association to share their resources and training in the languages and level of education that meet the needs of the East Bay small business owners
To get funding for local business associations and nonprofits to support each other in upskilling and receiving technical assistance
To develop partnerships between our small businesses in the East Bay with technology giants in our neighborhood that can provide assistance and training
What informed our policy?
Help us achieve this vision.
If your information is saved with ActBlue Express, your donation will go through immediately.