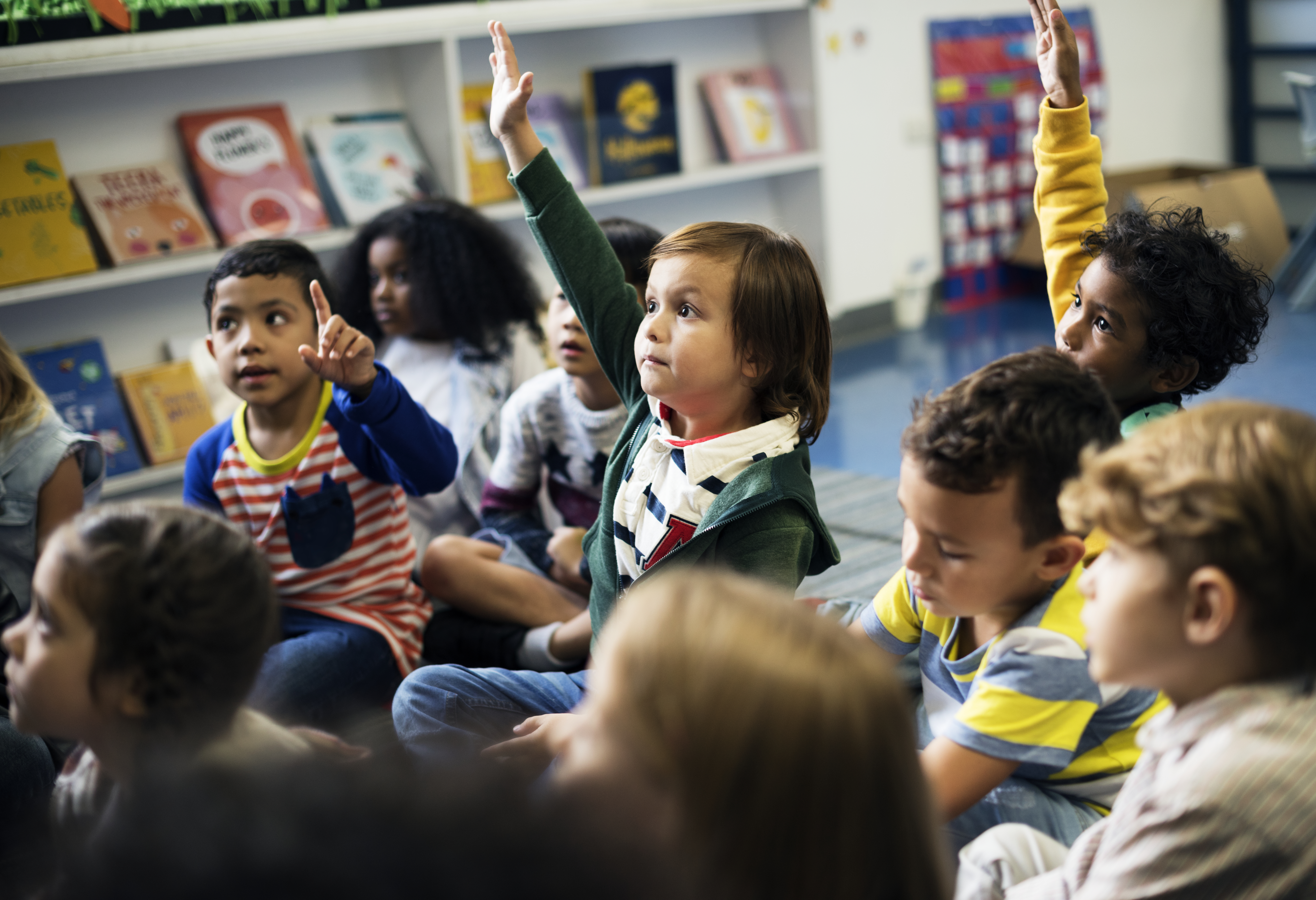 Enhancing Access to Education
Dr. Jennifer Tran for Congress CA-12 on the Issues
What's the challenge:
Education offers the great promise of upward mobility, change, and access to privilege. The United States and businesses in the East Bay need a skilled labor force to succeed and compete in the jobs and industries of the 21st century. However, without the right policies and investments, the residents of the East Bay–especially people of color, first- and second-generation Americans, and the working class–risk being left behind.
What our community deserves:
Access to and financial support for a high quality education from early childhood through college graduation.
A more diverse, competitive, and robust labor force with the education and skills needed to flourish in lucrative and innovative STEM careers.
Fulfilling America's promise as the land of opportunity where all groups and individuals have a level playing field and equal opportunity to thrive.
Dr Tran's Plan for Improving Access to Education
Break Down Financial Barriers to Education
…for the education levels from early-childhood through college, and technical educational programs.
Level the College-Acceptance Playing Field
…to create a truly equitable system of higher education where we all have opportunities to improve ourselves.
Mandate changes to Educational Standards
…at the national level across K-12 and college to create more inclusive, competitive, and supportive environments for our students.
How has Dr. Tran served here before?
Education and Research Achievement
UC San Diego: Dual undergraduate degree in Urban Studies and Planning and Ethnic Studies.
University of Chile: Abroad Experience – Studied Journalism and Geography
University of Southern California: PhD in Ethnic Studies
McNair Scholar
National Outdoor Leadership School Scholarship
Professional Experience: University Professor
As a professor at CalState East Bay, my experience in the classroom, combined with my experience teaching our unique students, has helped shaped my perspective and given me the tools to improve education access nationally
Community Experience: Board member Peralta Colleges Foundation
As a board member at Peralta Colleges Foundation, we were able to achieve free tuition at Laney College, which will begin in the Fall of 2023!
Increasing Access to Education:
Policy Details + Additional Resources
Break down financial barriers to education from early childhood through college.
Education is the proven pathway to a more prosperous and more just society, and investments made in education today will pay off in terms of savings and economic growth in the years to come. Unfortunately, major financial barriers to a good education stand in the way of East Bay families and graduates getting the full potential benefits education offers. The federal government can and must act to mandate and fund universal early-childhood education and preschool. Funding such programs frees parents and caregivers to secure better jobs or take the risks to start and run their own businesses. Additionally, enrollment in early-childhood care programs has been proven to boost educational outcomes and college success among children of color and children of first- and second-generation Americans. On the other end of the spectrum, Congress can reduce the financial burden of college and spark a new wave of college enrollment and persistence by increasing funding for scholarships and grants, including raising Pell Grant awards that serve low-income students. My plan also prioritizes putting into law the Biden-Harris administration's aspirations to waive student debt to free recent graduates from the burdens of excessive loans.

What informed our plan?
Level the college-acceptance playing field to create a truly equitable system of higher education.
People of color and first generation students face enormous structural headwinds in accessing elite colleges and universities. Enrollment in these institutions provides lifelong opportunities and upward mobility not only for the individual students, but also for their families and communities. My plan prioritizes breaking down these barriers and leveling the playing field to ensure that all Americans have an equal shot at the American Dream. This means establishing a new and reformed version of Affirmative Action that supports the ability of marginalized groups to access the best colleges.

The old Affirmative Action often punished the very communities it needed to protect, especially AAPI applicants. A new Affirmative Action must focus more on supporting low- and middle-income and first generation students and must disaggregate applicants from the monolithic racial categories of the past that too often harmed our community. This leveling of the playing field also means abolishing legacy and donor-based admission policies. All Americans deserve equal access to quality education, and no applicant should benefit simply because they are the child of an alumni or major donor to a college. Lastly, my plan would mandate that more colleges and universities embrace need-blind admissions policies that do not allow financial need or hardship to count against admission.
What informed our plan?
Mandate changes to K-12 and college standards and curriculum to create more inclusive, competitive, and supportive environments for our students.
All too often, American schools do not offer the support students need to thrive. This trend disproportionately impacts students from historically marginalized communities, resulting in higher rates of failure, dropout, and low performance compared to their white or wealthy peers. We need to radically reverse our approach to education to ensure that students from our cities and communities can prosper. First, this means additional funding for quality STEM (science, technology, engineering, and math) education in K-12. If students of color and students from working- and middle-class backgrounds do not have high-quality STEM education in K-12, they will never catch up and compete with their peers in college. Far too many students drop out of schools or switch majors because their K-12 STEM courses did not prepare them for the rigors of college.
Second, this means addressing the mental health crisis that has gripped America and that disproportionately impacts people of color, recent migrants, and first-generation college students. These groups face unique challenges in not only accessing college, but in persisting through and graduating from college due to past experiences and struggles. Rather than ignoring this issue, my plan would have Congress require two- and four-year colleges and universities to establish and consistently improve evidence-backed mental health programs and policies on campus and over breaks to ensure that students from the East Bay and those like them across the country receive consistent and world-class support as they pursue their degrees.
Lastly, we can and must build confidence and empowerment among our students by mandating enrollment in K-12+ ethnic studies programs and by resisting and outlawing reactionary and closed minded attempts to ban textbooks, curricula, or content that teach the realities of racism, poverty, sexuality, and social injustice.
What informed our plan?
Help us achieve this vision.
If your information is saved with ActBlue Express, your donation will go through immediately.