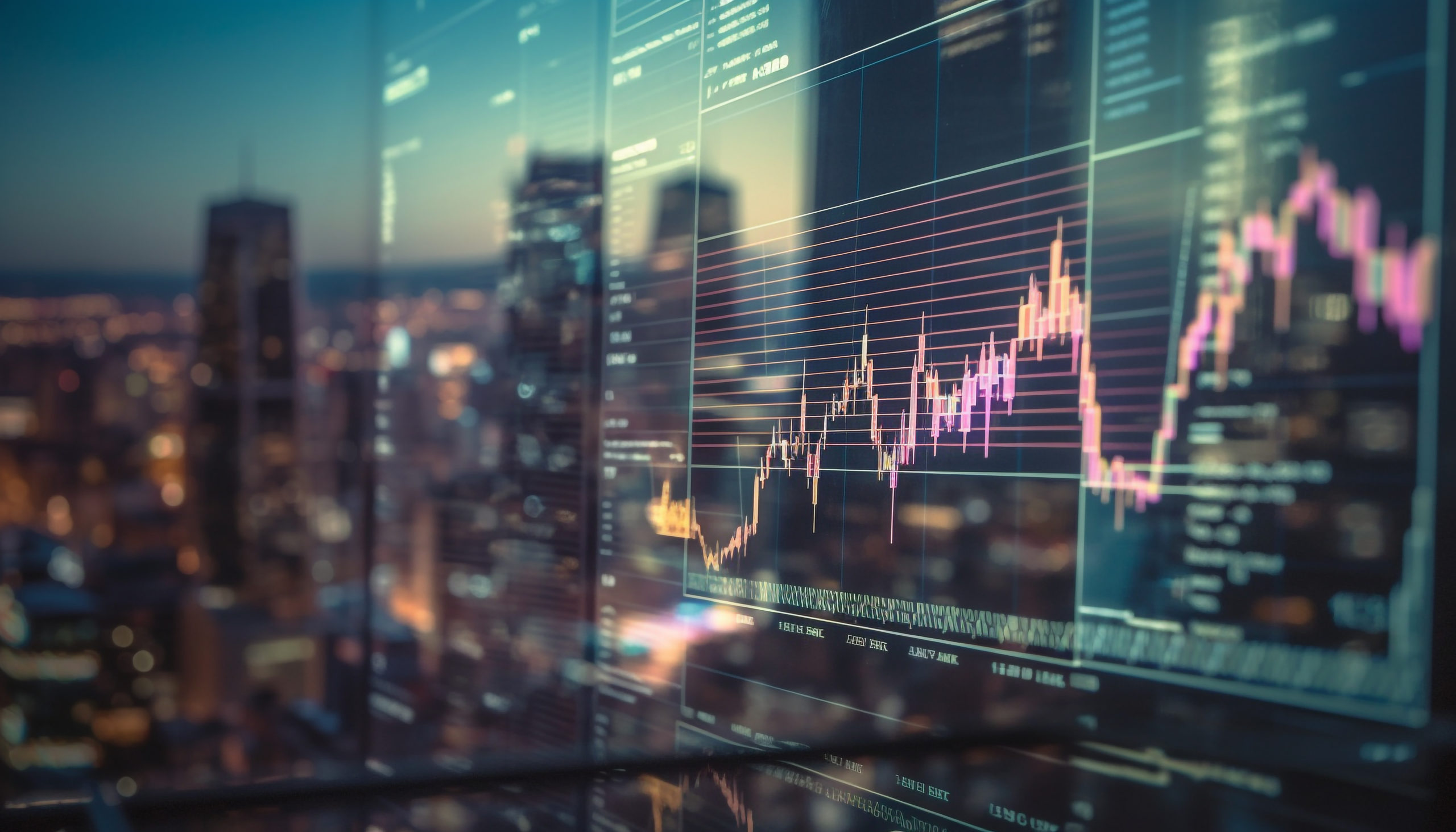 Strengthening the US Economy:
Creating an Economy that Works For Us All
Dr. Jennifer Tran for Congress CA-12 on the Issues
What's the challenge:
COVID-19, the war in Ukraine, and inflation are still deeply impacting the U.S. economy. New concerns related to AI, supply chain reorganization, and the rapidly-accelerating green energy transition are also impacting the global marketplace. While many aspects of the economy may be improving, both residents of the East Bay and the rest of the country have good reason to feel concerned about job security, stagnating pay, rising prices, and opportunities for themselves and their families.
What our community deserves:
An economy that provides opportunities for all of us to participate, earn a living wage, and fall back on reliable and robust benefits when we need them most
Resilient and future-thinking economic plans that not only solve our problems today but also prepares us for future success
Representation that protects the needs of individuals, families, and small business, not just huge corporations and lobbyists
Dr Tran's Plan for an Economy that Works for Us All
Supporting Small Businesses at a National level
… by implementing outreach, education, and funding programs that will help businesses scale distribution and grow into exports.
Private + Public Partnerships that Invest in People
…by utilizing the resources of tech and other large corporations, we can combat the threat of AI by strengthening people-centered industries.
Building a Green Economy
…to not only create a more climate-friendly future for our country and our planet, but also to utilize this opportunity to build more jobs in America.
How has Dr. Tran served here before?
Small Business Ownership
My family owned a small business and my partner is a small business owner, I've seen firsthand the struggles facing small businesses every day
Professional Experience: Oakland Vietnamese Chamber of Commerce President
In my role as the President of the Oakland Vietnamese Chamber of Commerce, I've worked with the other minority Chambers and the City of Oakland to create a more robust local economy for us all
Community Advocacy: East Bay Economic Development Alliance
My local advocacy work has centered around addressing the digital divide and digital access gap, language barriers, and economic access for many communities
Building an Economy that Works for Us All
Policy Details + Additional Resources
Supporting Small Businesses Across the Country and Scale Growth through Exports
Today in the U.S., while 98% of U.S. exporters are classified as small businesses, only 5% of all U.S. exports come from small businesses. Our state of California is also rather exceptional in that 95.7% of exporting businesses are small, and they bring in 43.2% of CA's $150+ billion export revenue.

To say that small businesses are the backbone of our economy is no exaggeration, but small businesses still struggle to scale their operations because of resourcing constraints, technological barriers, and challenges navigating complex regulations and tariffs. These issues are magnified for our small businesses that are owned by BIPOC and immigrant communities that may not speak English as their first language or have experience navigating complex bureaucracies
By creating more robust resources for small businesses at a national level to help our businesses scale their operations and grow their exports, the U.S, Chamber of Commerce estimates that it can increase the U.S. GDP by $81 billion while adding an additional 900,000 jobs.
Helping small businesses grow, specifically in exports which requires a strong digital sales presence, also makes them more resilient and able to withstand changes in the overall market, which we've seen after COVID-19 is more imperative than ever.

What informed our plan?
Private + Public Partnerships that Invest in People
The East Bay, California, and the U.S. are home of some of the greatest technological companies in the entire world. These companies have been scrutinized for monopolizing business, inappropriately using our private data, and not paying their fair share of taxes. Tech jobs, which are usually provide the highest paying best benefits, are also some of the least diverse, meaning job creation in this industry doesn't extend equitably across our community. In addition, technological advances actually often stymie other industries' job growth, and with the rise of AI, people are more concerned than ever about how tech will impact their job security.

All of these concerns are real. But our country has much to gain from developing responsible partnerships with tech. By partnering with tech, we can tap their resources, talent, and innovation to lift up our communities, modernize and grow our economy, and strengthen our consumer protections. By rethinking what is possible in a public and private partnership, we'll build into the tech and other commercial industries' DNA that responsible service to the greater community is good for business.
There are many examples of private/public tech collaboration across the country:
In New York, the City University of New York is partnering with Fortune 500 companies, Amazon Web Services, and local government to redesign IT curriculum
Many companies like FedEx and IBM have diversity pipeline programs to support underserved areas and create pathways to good jobs in the industry
Tech companies like Google already offer free or discounted versions of their tech services for nonprofits and small businesses.

My plan to partner with Tech to Invest in People and Our Communities is as follows:
Partner with tech companies to solve the problems that government is not equipped to answer including reasonable privacy and data protection laws or modernizing government technology to withstand cybersecurity risks
Incentivize more government-backed partnerships with tech companies, first in the East Bay and then nationally, to create job opportunities and training to our community, particularly in low-income communities
Make technology more equitable – create legislation that requires tech companies working or offering their services in the U.S. to offer free versions of their software and support to small businesses of a certain size, nonprofits, and public sector industries, especially our people-centered industries like healthcare, child and senior care, and social work.
What informed our plan?
Building a Green Economy
Climate change is real, and its impact on the lives of Californians and the rest of the world can be felt in the tumultuous weather, increasing temperatures, and threat of drought. We have an opportunity to lessen the environmental harm we're doing in our economy, in addition to building a more resilient economy, by building for a green future.
As outlined in my broader Transition to a Green Future Policy, my plan is to:
Invest in our small small-businesses and communities with loans, bonds, tax credits, and grants to fund the transition to green technologies and business practices.
Prioritize job training programs to support Americans of all ages in gaining skills and experience for the lucrative green jobs of tomorrow.
Enhance outreach efforts to individuals and small businesses to spread the benefits of the complex policy landscape.
What Informed Our Policy?
Help us achieve this vision.
If your information is saved with ActBlue Express, your donation will go through immediately.