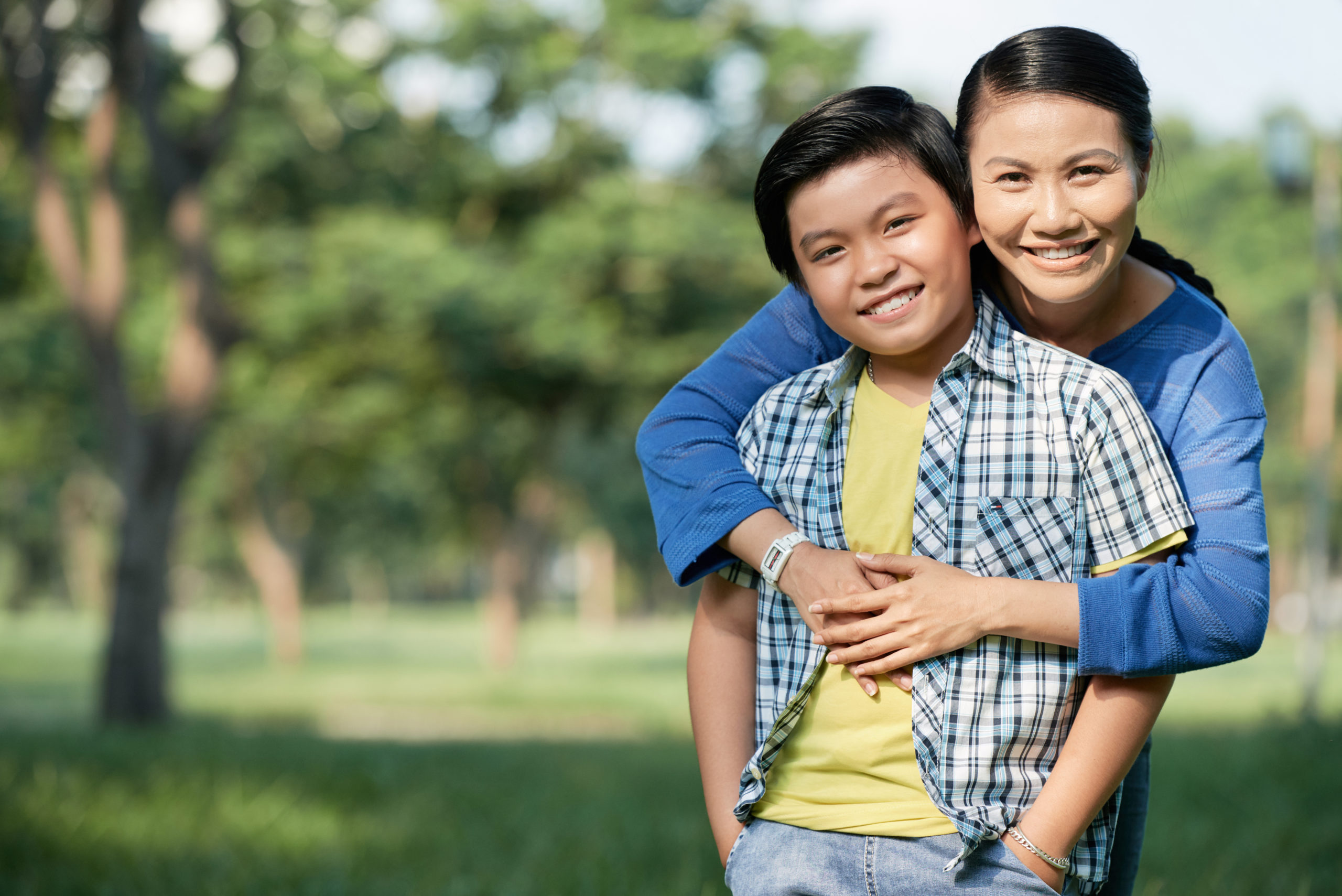 Combatting Anti-AAPI Justice and Protecting Racial Justice
Dr. Jennifer Tran for Congress CA-12 on the Issues
What's the challenge:
In 2020, former President Donald Trump referred to COVID-19 as the "Chinese virus." This had severe consequences for the AAPI community: between March 2020 and February 2021, Stop AAPI Hate documented nearly 3,800 self-reports of anti-Asian hate incidents. These incidents underscored the ways in which Asians-Americans are blamed, attacked, harassed and even killed because of their identity. While COVID-19 brought anti-Asian hate to the forefront, this sentiment is not new in this country, and mirrors the race-motivated discriminational that continues to impact the entire BIPOC community.
What our community deserves:
Protect the AAPI and broader BIPOC community by strengthening hate crime laws in the East Bay.
Invest in and make funding available for AAPI-serving organizations.
Make resources and services available to AAPI, BIPOC, and immigrant communities in the East Bay that are culturally and linguistically appropriate.
Dr Tran's Plan for Protecting AAPI and BIPOC Communities
Strengthen Hate Crime Laws
…to combat racially motivated crimes by re-enforcing the government's commitment to the AAPI community.
Invest in AAPI-serving institutions
…to ensure that these communities are receiving support from local and national institutions and remedy the fact that they're receiving less than 1% of philanthropic dollars right now.
Make more resources available to AAPI, BIPOC, and Immigrants
…by mandating resources are available in the language and learning levels that meet our communities where they are with real institutionalization of active outreach to these communities.
How has Dr. Tran served here before?
East-Bay Community Organizational Leadership
I'm deeply involved in local organizations serving AAPI, including:
Oakland Vietnamese Chamber of Commerce – President
Oakland AAPI Unite Coalition – Co-Founder, Steering Committee Member
National AAPI-Organizational Leadership
I have served and led in national AAPI-organizations, projects, and advocacy including:
PIVOT – Progressive Vietnamese Organization – Inaugural Executive Director
Stop the Hate
COVID-19 Resource Response
AAPI Data Disaggregation
Education and Research
As a PhD in Ethnic Studies, and a Professor of Ethnic Studies at Cal State East Bay, I further the research available for our communities and directly work with AAPI and BIPOC students to improve the lives of themselves, their families, and their broader neighborhoods
Combatting Anti-AAPI Justice and Protecting Racial Justice:
Policy Details + Additional Resources
Strengthen hate crime laws to combat racially motivated crimes.
Since March 2020 and the beginning of the COVID-19 pandemic, Stop AAPI Hate has received more than 11,000 reports of acts of hate against Asian Americans and Pacific Islanders. In addition, the coalition found that nearly half (49%) of AAPIs nationwide have experienced discrimination or unfair treatment that may be illegal. However, only 21% of AAPIs who experienced discrimination said they reported it. In Oakland's Little Saigon alone, about 150 small businesses reported that they experienced multiple break-ins, thefts, and violent attacks, with little to no consequences for the perpetrators.

While COVID-19 brought anti-Asian hate to the forefront, this sentiment is not new in this country. We can trace some earlier examples of anti-Asian racism like the Chinese massacre of 1871, when a mob in Los Angeles' Chinatown attacked and murdered 19 Chinese residents, the attack of Filipino farmworkers in 1933, Japanese internment in 1943, and the post-9/11 rise in hate incidents against South Asians.

More policing is not the answer to racially motivated crimes.  Hip Hop for Change, a nonprofit in Oakland, hosted three virtual solidarity-themed events online in 2021, which brought  together Chinese community organizations, Black community leaders, and local residents, in order to build solidarity.
In addition to local community work, I'm calling for the following changes at the Federal level:
Fund state and local government efforts in partnership with community-based organizations to address discrimination and other hate incidents.
Update Title II to include retail stores and other businesses where discrimination occurs. Excluded from the protections of Title II are retail stores, such as grocery markets, banks, beauty salons, and other businesses, unless they are located in, or contain, an establishment already covered by Title II.
Improve discrimination and hate crime data collection nationwide.
Improve law enforcement accountability and training.
Direct more funding to mental health services, social workers, and restorative programs.
What informed our plan?
Invest in AAPI-serving institutions because they're receiving less than 1% of philanthropic dollars right now.
The Asian American Foundation (TAAF) found that despite making up 7% of the US population, AAPI organizations receive less than 0.2% of philanthropic giving from foundations and less than 1% of Corporate giving. According to AAPI Data's "State of Philanthropy among Asian Americans and Pacific Islanders" report released in September of 2020, AAPI communities continue to rank low in priority among grant making foundations, despite the fact that they're the fastest-growing racial groups in the United States. AAPI Data's report shows that the amount of funding that has been given to AAPI organizations has barely increased with the population over the years. Back in 1992, a report by Asian Americans and Pacific Islanders in Philanthropy (AAPIP) found that of the $19 billion awarded by foundations from 1983 to 1990, just $35 million (0.18%) was given to AAPI organizations. In a more recent analysis, the Philanthropic Initiative for Racial Equity (PRE) found that in 2014, only 0.26 percent of all foundation dollars were awarded to AAPIs. More research showed that funding for LGBTQ AAPI communities hovered around $1 million annually, never exceeding $2 million in a calendar year and peaking at $1.8 million in 2011 across the US. These findings are alarming in several respects, showing that giving to AAPI communities remains stuck at well below 1 percent, even though the AAPI population has increased.

I am calling for the following actions in order to increase funding for AAPI-serving organizations:
Hire staff that understands the needs of the communities to help ensure that grantmaking and philanthropic giving is equitable, efficient, and effective.
Have more AAPIs and other people of color on foundation boards.
Provide multi-year funding and general operating support so organizations have more stability to provide critical services.
Support smaller nonprofits as well as the more established AAPI organizations.
Support and invest in coalition work with other BIPOC groups; support intersectional work so voices like LGBTQ+ AAPIs and undocumented AAPIs are included. 
What informed our plan?
Make more resources available to AAPI, BIPOC, and immigrant communities by making mandates to have these resources available in the language and learning levels that meet our communities.
According to the US Census Bureau, Asians became the Bay Area's largest racial group in the last decade, growing from almost 26% of the region's population in 2010 to just over 33% in 2020. Specific to Alameda County in the East Bay, the Asian population grew from almost 26% to roughly 32%. The AAPI community encompasses an enormous diversity of more than 20 ethnic groups and nationalities, with over a 100 different languages and dialects, and with varying levels of English proficiency. A lack of language accessibility for AAPI people who are not proficient in English, in particular, could restrict their access to many services such as health insurance and health care, especially for those who may have to navigate complicated systems to enroll in coverage.

In 2019, An estimated 14.9% of Asian American adults lived in a household in which all members ages 14 and older reported having limited English proficiency (LEP). While Spanish is frequently offered in health system settings and materials as a language option for people who do not speak English, the diverse languages spoken by AAPI adults are rarely available. There is a need for greater language accessibility for AAPI adults with LEP in healthcare and other settings, especially as some pandemic-related health insurance coverage protections expire and those experiencing trauma and stress from the anti-Asian hate crimes need culturally and linguistically appropriate mental health services. In addition, among the AAPI community, ethnic groups vary widely in their access to SNAP and other public assistance programs. Data shows that in 2015, while some ethnic groups received SNAP at rates as high as 67 percent (Bhutanese), others were severely underrepresented in the SNAP population. Understanding where specific AAPI communities live can help foundations and community-based organizations effectively target resources and programs to the communities who need them most.
What informed our plan?
Help us achieve this vision.
If your information is saved with ActBlue Express, your donation will go through immediately.